Free Divi
Layouts Library
DiviFlash offers free divi layouts to build websites for every niche within a few minutes. Choose from 20+ premade divi templates for divi theme and builder. No code, just Download, Upload, Import, Customize, Publish and get your website live!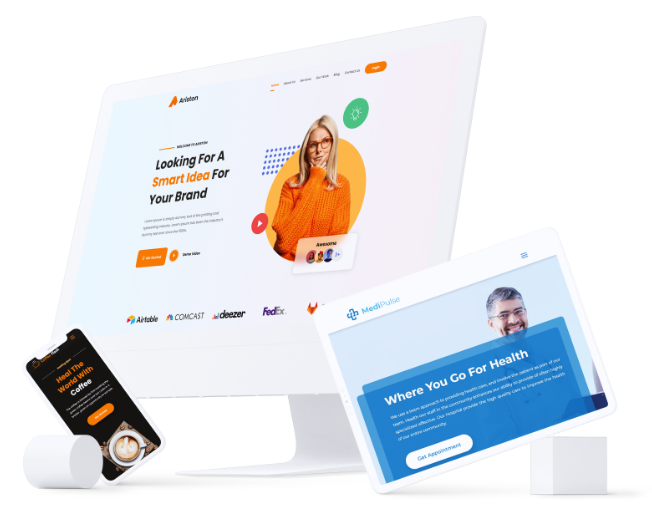 Divi Premade Layouts to Kickstart Your Next Divi Website
Choose from our extensive library of professionally designed premade divi layout packs and build your new website by saving hours of development time.
Massage & Spa Layout Packs
Tailored for massage & spa businesses, highlighting services, appointments & relaxation choices for a soothing ambiance.
Podcast Layout Packs
Layouts for podcasters, featuring episodes, host bios, and social media integration to promote and share podcast.
Logistics Layout Packs
Website designs for logistics companies, featuring services and solutions to showcase their logistics capabilities.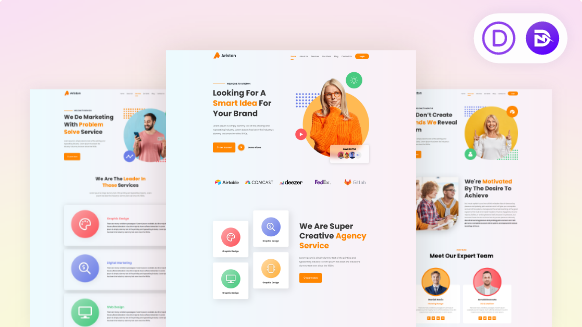 Agency Layout Packs
Pre-built website layouts that will give your startups and agencies the perfect branding.
SEO Agency Layout Packs
Pre-designed website layouts for SEO agencies or professionals, showcasing services, case studies & testimonials.
Accountant Layout Packs
Professionally designed website layouts for accounting firms or individual accountants, featuring services & testimonials.
AI Layout Packs
Designed for AI-focused companies or projects, highlighting services, case studies, testimonials, and industry expertise.
Charity Layout Packs
Pre-made layouts for charitable organizations, featuring donation options, impact stories, and volunteer opportunities.
Gym & Fitness Layout Packs
Pre-made templates for gyms & fitness centers, featuring working schedules, trainers profiles, and membership options.
Real Estate Layout Packs
Website designs for real estate agencies, featuring property listings, agent bios, and search functionality.
Roofing Layout Packs
Free layouts for roofing agencies or contractors, featuring services offered, past projects, and contact information.
Restaurant Layout Packs
Beautifully designed for restaurants, cafes, and other food businesses.
Digital Agency Layout Packs
Single page landing page layout to showcase your portfolio and services.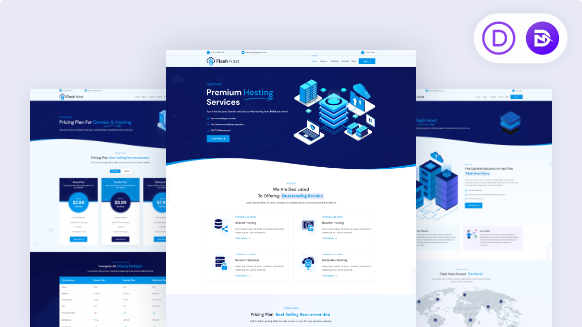 Hosting Layout Packs
Designed for domain & hosting companies, featuring pricing tables, hosting plans, and features.
eBook Layout Packs
Single-page templates for promoting books, authors and publishers.
Consultant Layout Packs
Pre-made website designs for consultants or coaches, featuring client testimonials and services offered.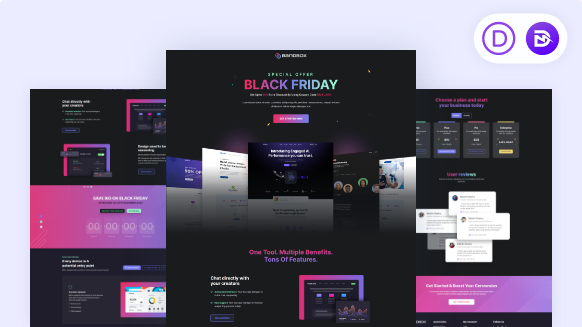 Black Friday Layout Packs
Designed specifically for sales and promotions, featuring discounts, product images, and CTAs.
CV Resume Layout Packs
Layouts specifically designed for job seekers to showcase their skills, experience, and education.
Construction Layout Packs
Website layouts for construction companies or contractors, highlighting past projects and services offered.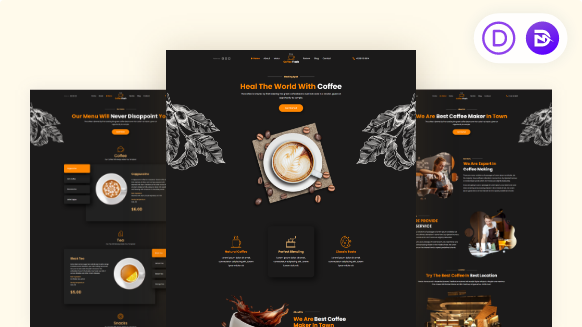 Coffee Shop Layout Packs
Templates designed with food in mind that showcase your restaurant's items.
Mobile App Layout Packs
Website designs tailored for mobile app developers, featuring app features, and download links.
Medical Layout Packs
Layouts that are designed for hospitals, clinics, doctors, and other medical professionals.
Law Firm Layout Packs
Authoritative layouts for lawyers and law firms to showcase their expertise.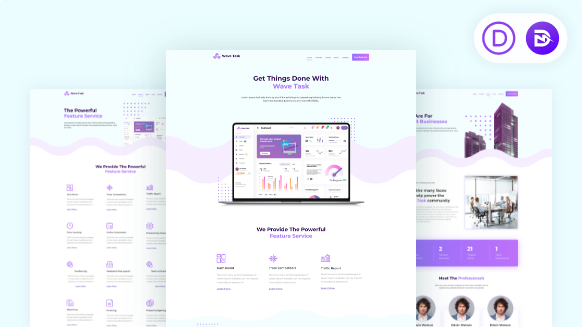 SaaS Layout Packs
Ready-made layouts for digital products or SaaS websites, highlighting product features and benefits.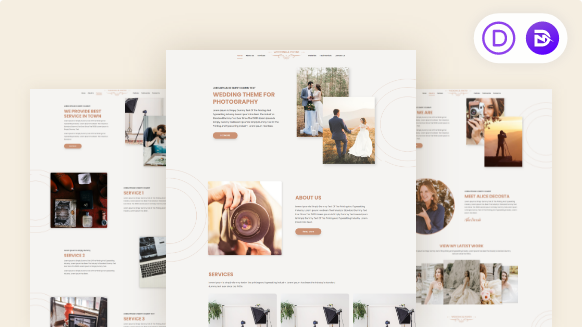 Photographic Layout Packs
Creative layouts that are perfect for showcasing photography portfolios or artwork.
Business Layout Packs
Professionally designed layouts for corporate or small business websites.
From Beginners to Divi Professionals, Everyone Loves DiviFlash!
They trust us, and this should give you peace of mind.


"Very pleasantly surprised"


Picked up the Divi Flash plugin and was very pleasantly surprised. It's become a staple plugin I install on just about every Divi website I build. Also, the creativity that went into building these modules is refreshing. For example, being able to change the order of things like header text and body text in the testimonial module allows you to build your testimonials to match pretty much any design. Keep up the great work!
Alex BrinkmanWeb Designer, Internet Consultant at Green Tree Media LLC

"Build an amazing site in a flash!"


Amazing modules that are well documented and easy to use. You can download prebuilt easy to customize sections to build a site skeleton quickly. The plugin does not slow down or bloat your site in any way, and I am getting 96 desktop and 80 mobile with page speed insights without optimization. The best part is the support team. They are quick to reply and provide easy-to-follow directions. I am thrilled with my purchase and highly recommend this plugin to all divi users.
Jason Abdi Information Technology Lead at Saturn Oil + Gas Inc.


"Game changer for Divi users!"


I just finished creating a new site using DiviFlash modules, and it was indeed a game-changer. It opens a whole new world of designs and functions you can use for Divi. Some of the modules are so practical that you would think that Divi should have natively had some of these. This new site I made is the best-looking and most incredible site I've built. If you use Divi, this is worth getting.
LTDlover AppSumo Plus Member


"Great features and awesome support team!"


Great features and an awesome support team!🍀🙏💚 I'm super happy with the Divi Flash, the advanced image gallery advanced was exactly what I was looking for, it saved me so much time and did the job without writing a single line of code. And for sure thank you so much for the great support team who helped me immediately to solve the issues I was having on my website, so glad I'm using your product.
Zo Alfeqar Divi Marketplace User


"My Go To Plugin for Divi, Best Among All!"


I have been using Divi for almost 3 years, from the first moment I used it I knew that it had limitations, for example the slides, carousel and tables that were very essential for me, so I searched the entire network and did not find anything, I started doing tutorials myself to help people like me. Then I met Divi Pixel, Divi Supreme, Divi Toolbox among others, ah yeah! Divi Hacks, but I never wanted to use them, I don't know if because of the price or just because I didn't like them. read more... Until I found Divi Flash, it is the best tool for me, I use it on all my websites. What I like about Divi Flash is that they added the slider, the tables and tabs, the advanced propaganda modules, the portfolio, the customizable image galleries, and now I can select which module to have and what to disable. The results that I have now had with Divi Flash are excellent work and client changes are now faster. If you are looking for a good tool in carousel, tabs and that is updated frequently, DiviFlash is the best option. read less.
Antonio MartínezFounder, Divicon
Looking For Something That's Missing From Our Divi Layouts List?